Yucef Merhi, pioneer digital artist, shows his latest Atari work at Oolite Arts' spring artists-in-residence exhibition. The work is comprised of three CRT TVs with transparent cases connected to three Atari 2600 game consoles and a directional sound system. Each Atari device holds a cartridge programmed and assembled by the artist.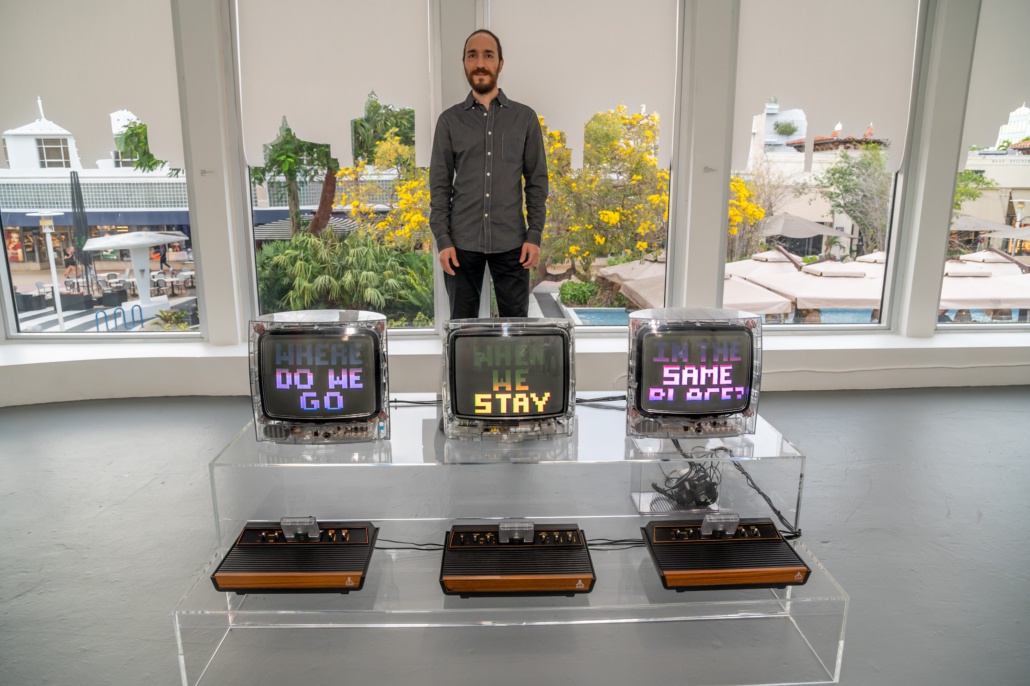 Landscape of Realities
April 19 - June 25, 2023
924 Lincoln Road, 2nd Floor, Miami Beach, FL 33139
Landscape of Realities is an exhibition by Oolite's 2023 artists-in-residence that presents works that examine and construct realities, both seen and unseen. A number of the works on view are inspired by literal, imagined, and alternative landscapes, building a conversation around what constitute our surroundings. Using various media, the works contemplate on identity, social, technology, and historical points of reference, inviting the viewers to understand how their landscapes are shaped by their own realities.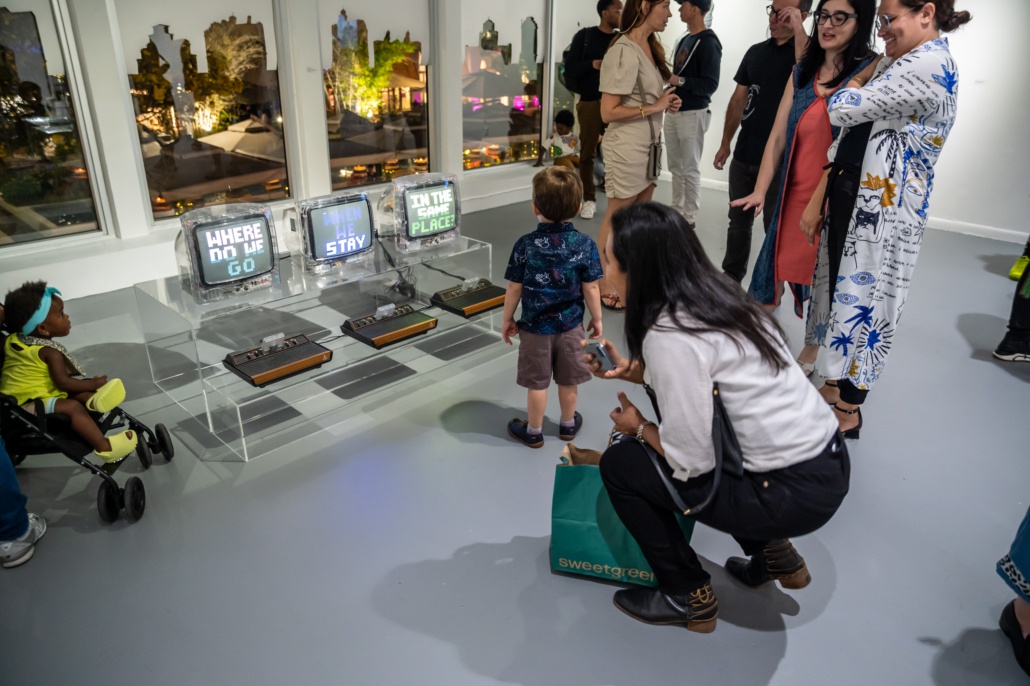 About the Curator:
Jennifer Inacio is Associate Curator at Pérez Art Museum Miami. She recently curated Simone Leigh: Trophallaxis (2022) and is working on Marcela Cantuária's first US solo exhibition, The South American Dream (forthcoming: March 2023). Selected curated exhibitions include Felipe Mujica: The Swaying Motions on the Bank of the River Falls (2021); MY BODY, MY RULES (2020); Barbara Wagner & Benjamin de Burca: Estás vendo coisas (2019); Pedro Neves Marques: A Mordida (2018); the museum's first Augmented Reality exhibition Felice Grodin: Invasive Species (2017–2022); and Sid Grossman: Photography, Politics, and the Ethical Image (2018). In addition, as an ambassador of The55Project—an organization with the mission to promote Brazilian visual artists and cultural projects in the United States—she has curated Gustavo Prado: The Undercurrent (2020); Nádia Taquary—Oríkì: Bowing to the Head (2019); and What I really want to tell you… (2019). Inacio holds a Master's in Contemporary Art Theory from Goldsmiths, University of London (2014).
Photos by World Red Eye.
May 24, 2023