The Bonnier Gallery is pleased to announce the inclusion of two works, Compassion (2020) and The Poetic Clock 2.0 (2000), by Miami-based artist Yucef Merhi in upcoming exhibitions at the Lowe Art Museum and The Bass Museum of Art.

Beyond the Sounds of Silence: Latin-American Artists Connecting Sound, Art, and Society opens at the Lowe Art Museum on Thursday, July 21 and will be on view through October 2, 2022. This multi-sensory exhibition, curated by Aluna Curatorial Collective, features leading artists from Argentina, Bolivia, Brazil, Chile, Colombia, Cuba, Ecuador, Mexico, Peru, Uruguay, and Venezuela, all of whom explore the interaction of image, sound, memory, and perception.

Phraseology opens at The Bass Museum of Art on Saturday, July 30 and will be on view through April 16, 2023. This new exhibition, featuring works from The Bass Collection and works on loan, explores language in modern and contemporary art. Artists in Phraseology use word play, political activism, subversion of advertising or appropriation of form to reveal, amplify and question histories and contemporary issues.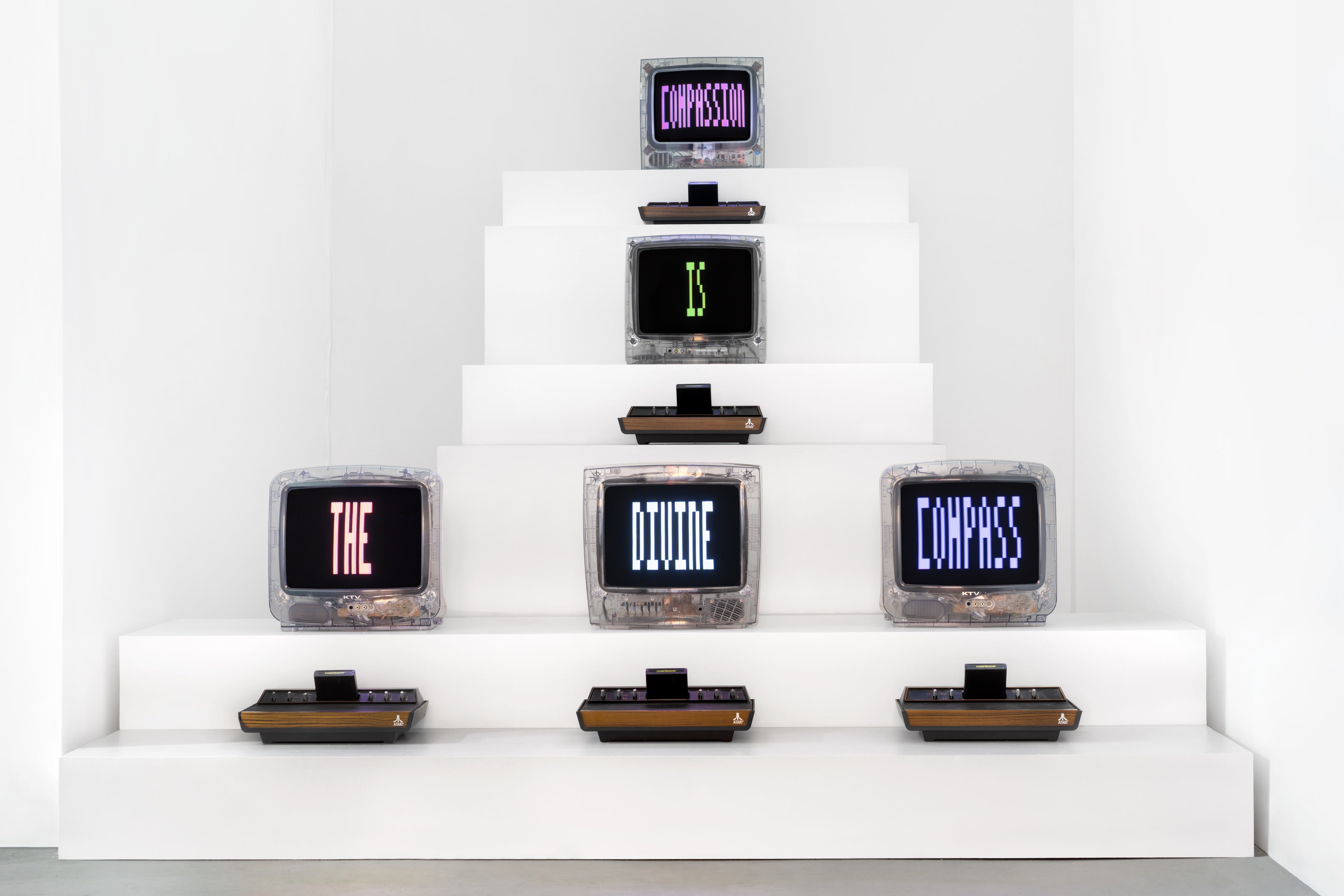 LOWE ART MUSEUM | BEYOND THE SOUNDS OF SILENCE.
Compassion is an installation that responds to the turbulent times we are living through. It integrates language, video games, sound, and consciousness. The work is comprised of five CRT TVs with transparent cases connected to five Atari 2600 game consoles and a directional sound system. Each Atari device holds a cartridge programmed and assembled by the artist. These custom cartridges display words depicting one of Merhi's epiphanies: "Compassion is the Divine Compass."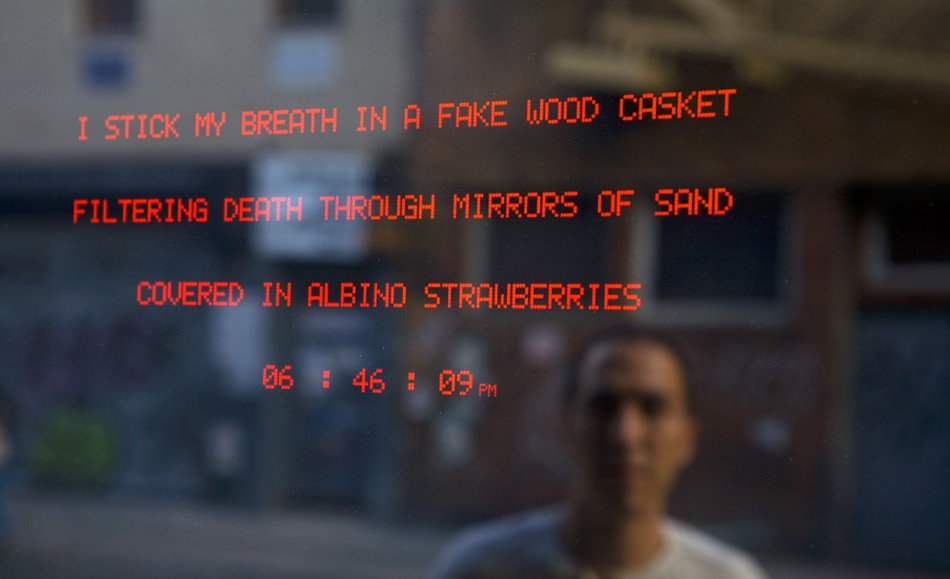 THE BASS MUSEUM OF ART | PHRASEOLOGY
The Poetic Clock 2.0 is a digital clock that transforms time into poetry and generates 86,400 different poems every day. It is comprised of four rows of text. The first line of verse changes with every hour. The second line of verse changes with every minute. The third line of verse changes with every second. Finally, the fourth line shows the hour as HH:MM:SS. The reading of the three verses produces an articulated and coherent poem; a poem that mutates each second, minute, and hour, a poem that is continuously becoming another of itself, displaying through language the movement of time. Therefore, the clock produces no more and no less than 86,400 poems every single day.

July 20, 2022